Saw-Tooth Currency Bands
Cut Confusion With These Saw Tooth Currency Bands.
This design (our original) helps cut confusion by offering quick color identification and is available on two paper stocks: Natural (Brown) Kraft and Bleached (White) Kraft. The Natural Kraft bands use common bank standard colors. The Bleached Kraft bands use ABA color standards where applicable. Imprinting is available at no extra charge. All bands measure 7-3/4" long by 1-1/4" wide with 1-1/2" glue on each end to allow for varying quantities of bills. All are packaged 1,000 bands per shrink-wrapped bundle with 20 bundles in a case. A full case weighs 25 pounds.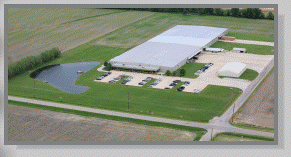 PAP-R Products Co.
PO Box N
1 Harry Glynn Drive
Martinsville, IL 62442
Phone: (800) 637-4937
Fax: (217) 382-4242