Cartridge (Shotgun) Coin Wrappers
Here's Your Best Shot at Speed and Convenience.
Pre-crimped on one end for instant use, these wrappers offer the ultimate in speed and convenience. They are available in bright, fade-resistant, and ecologically safe ABA standard color and imprinting can be done at no extra charge. Made from 60# Natural (Brown) Kraft Paper and double-wrapped, these coin wrappers are some of the strongest available. All are packed 1,000 per case (except $5 quarters which come 1,700 per case).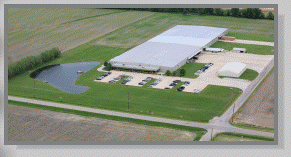 PAP-R Products Co.
PO Box N
1 Harry Glynn Drive
Martinsville, IL 62442
Phone: (800) 637-4937
Fax: (217) 382-4242