Coin (Flat) Wrappers
This is Flat Out our Most Popular Style.
Flat wrappers, our most popular, pop open with just a squeeze for ease of use. They are sized to absolute tolerance for a perfect fit in all coin equipment while weld-seam gluing provides guaranteed strength. Made from 60# Natural (Brown) Kraft Paper, these wrappers use bright, fade-resistant, and ecologically safe ABA standard colors. All are conveniently packaged in quantities of 1,000 per shrink-wrapped tray. Half-sized, token-sized, and specially sized wrappers are available upon request. Imprinting is available at no extra charge.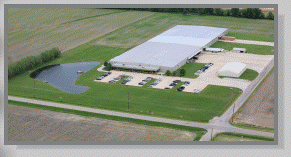 PAP-R Products Co.
PO Box N
1 Harry Glynn Drive
Martinsville, IL 62442
Phone: (800) 637-4937
Fax: (217) 382-4242