Cancelled Check Bands, Food Coupon Wraps, Bill Bands
Special Bands for Special Needs.
For your special wrapping needs we offer cancelled check bands in dozens of styles and food coupon bands in three denominations. All are made from 50# Bleached (White) Kraft Paper and measure 7-3/4" long by 1-1/4" wide. Imprinting is available for no extra charge. They are pre-glued for ease of use and are packaged 1,000 per shrink-wrapped bundle with 20 bundles per case. A full case weighs 25 pounds.

It's Easy To Wrap Up Your Counting With Our Bill Bands

These simple bill bands are an inexpensive paper substitute for rubber bands and are often used for internal operations where savings can be realized. In addition, they will not jam paper shredders. These bands are made of Natural (Brown) Kraft Paper and come in two handy sizes:

Size D: 2-3/4" x 1/4"
Size E: 2-3/4" x 1/2"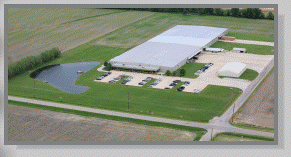 PAP-R Products Co.
PO Box N
1 Harry Glynn Drive
Martinsville, IL 62442
Phone: (800) 637-4937
Fax: (217) 382-4242