Coin Storage and Shipping Boxes
Designed to hold 50 wrapped rolls of coin, our corrugated coin boxes are perfect for storing or shipping. These sturdy boxes take only seconds to set up and are triple-banded to ensure safe shipping. They are printed in ABA standard colors and come packaged flat in quantities of 50 per bundle for convenient storage.
We Just Can't Keep the Lid on Their Advantages.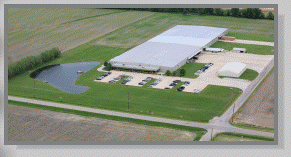 PAP-R Products Co.
PO Box N
1 Harry Glynn Drive
Martinsville, IL 62442
Phone: (800) 637-4937
Fax: (217) 382-4242