Reno, Nevada Manufacturing Facility
Starting with a relatively small 5,000 square feet, Reno quickly ran out of room supporting the growing demands on its production. A rapid progression followed from 5,000 to 12,000, then to 23,000 square feet.
Reno was the first location expansion for PAP-R Products Company. Shipping from the Mid West to the West Coast was expensive and slow, so in order to improve shipping costs and times a small plant was opened in 1993 in Reno, NV.
Today, PAP-R Products Reno manufactures ACR (Automatic Coin Rolls), Currency Bands, Pre-Glued Bands, Flat Coin Wrappers, Cartridge Wrappers, and specially sized pre-glued bands for the medical industry. With over 10 employees and a good location for shipping to the mountain and western states, Reno is ready to provide the best quality product to you quickly.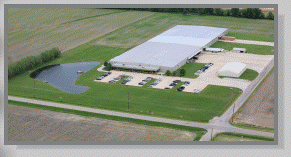 PAP-R Products Co.
PO Box N
1 Harry Glynn Drive
Martinsville, IL 62442
Phone: (800) 637-4937
Fax: (217) 382-4242